DEBRIS AND SMALL ITEMS
Make sure all cleaning has been completed before vacuuming the floor. Remove and throw away any larger debris from the floor, which could block the vacuum airways. Remove any light items from the floor which will be in the way of vacuuming.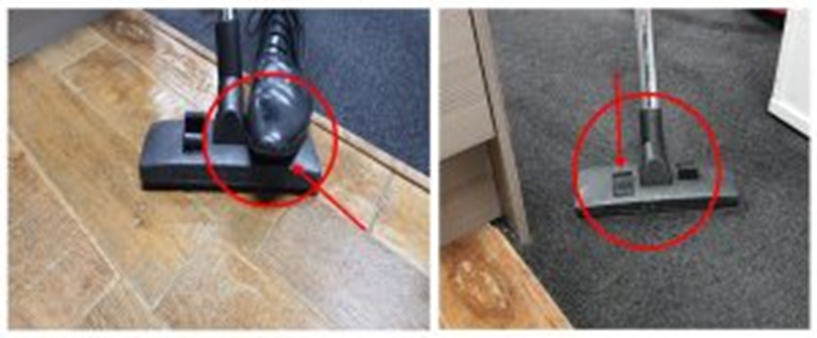 FUNCTIONS
For carpets, use the normal function on the vacuum. For hard floors, use the hard floor function on the vacuum, you can activate this function on the floor tool, which raises the tool to prevent scratching the hard floor.
SWEEPING
Where the floor is wet or there are no plug socket plugs allowed, you will need to use a sweeper as an alternative to the vacuum cleaner.
EDGES AND CORNERS
When vacuuming/sweeping, make sure all edges and corners of the floor are vacuumed thoroughly. Move furniture out of the way where required such as bins and chairs.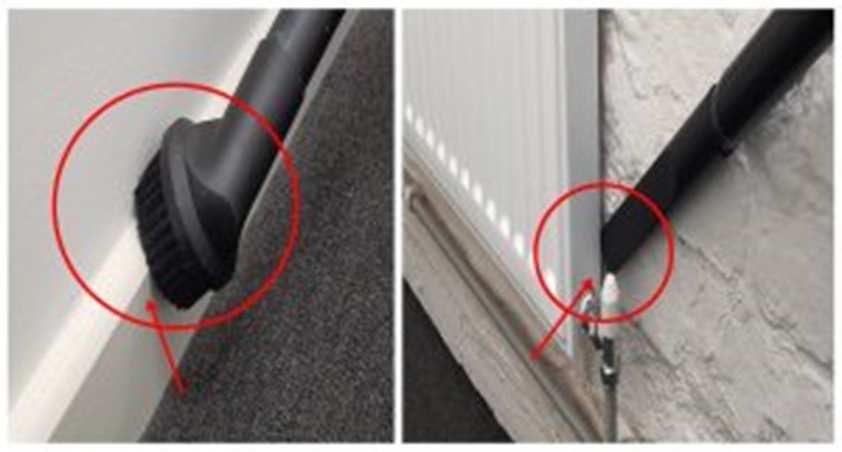 HARD TO REACH CORNERS
Use the crevice tool or the round brush attachment on the arm of the vacuum to clean harder to reach areas. You can also clean skirting boards, any high/low areas which may require cleaning and chairs which have crumbs, hair or any other unwanted items on them with this tool.

Vacuuming is an essential part cleaning and this article will not cover all scenarios you will come across but it gives you an applicable practical method to clean any toilet and bathroom effectively. And Of course, if this is helpful, please share it.
TEST YOURSELF
Why not test your knowledge of cleaning a bathroom by taking this short test? We have put this test together to help you learn and affirm your knowledge of the standards that all professional cleaners need to have. Follow the link to take the test.